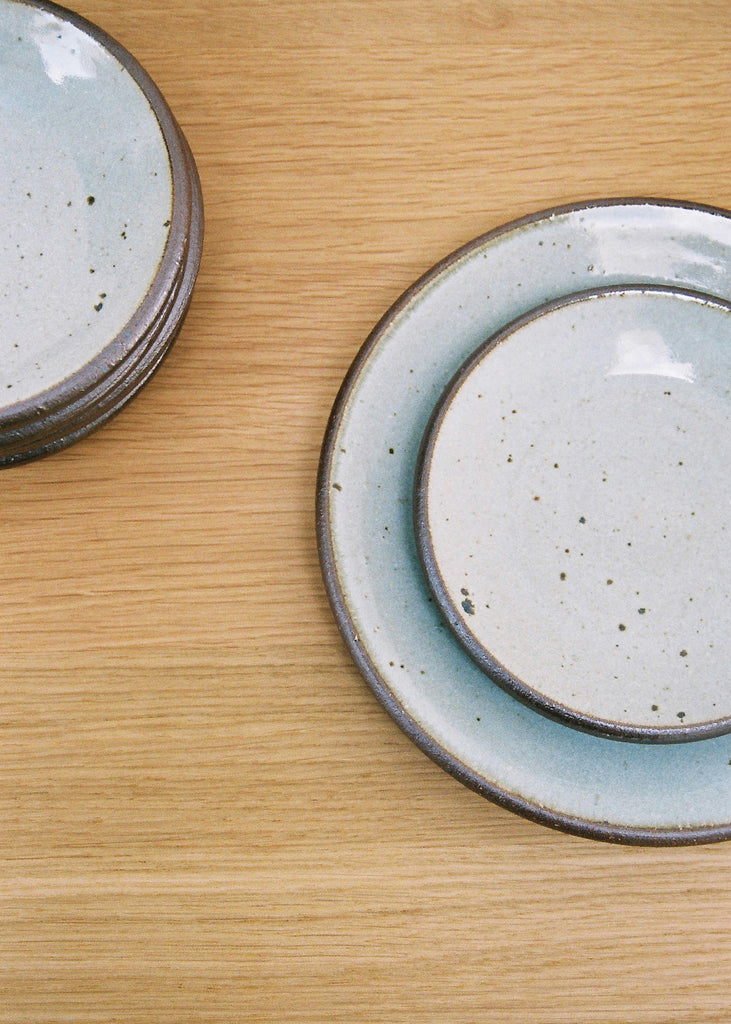 Standard Ware Plates
.
After finishing a ceramic course at Leach Pottery in the summer 2019, Bautier decided to bring back these stoneware essentials to Brussels. All handmade unique pieces, intentioned for everyday use. The founder of Leach Pottery, Bernard Leach started the Standard Ware in the 1930s and continued the range up until his death in 1979. In recent years the Standard Ware has been put back in production, still handmade at the pottery in St.Ives, England. The plates come in two different sizes.
All pieces are handmade, therefore there might be a slight variation in size and colour.

Hand thrown stoneware
Reduction fired in dolomite cream-white glaze

Diameter Small 15.5 cm
Medium 21 cm

Made by the Leach Pottery, St Ives, England