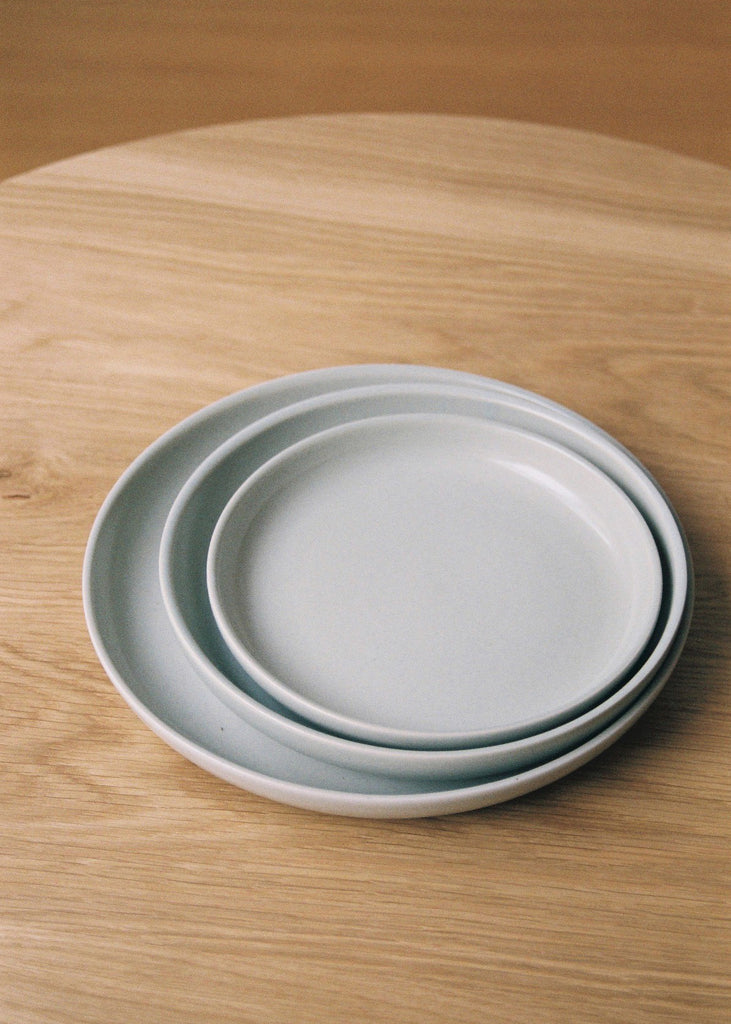 Bautier Stoneware Plate
.
A collection of tableware, designed and developed by Marina Bautier. The collection consists of 3 sizes of plates and 2 sizes of cups. A dinner plate, a medium plate for breakfast or lunch and a small plate for breakfast or cake. The small plate also serves as a saucer to hold a cup and a few biscuits. The shape of the plate, often referred to as a 'flat bowl', is flat and rimless with a slightly concave edge. A set of tableware, both compliant and practical. Stoneware is clay fired at very high temperatures, making it durable and resistant. The slight impurities in the clay add a natural and rustic feel to it. Produced in the UK by a manufacturer with a long history of pottery making.
Please note, all of our pottery is handcrafted where glazes are applied by hand. As a result of this there may be slight variations in colour when fired and this is part of the beauty and character of our product. Each piece is individual and may vary from the sample image shown online.
Stoneware, Made in England

Pale green colour
Small Plate Diameter 16 Height 2.4 cm
Medium Plate Diameter 19 Height 2.8 cm
Large Plate Diameter 22 Height 3.1 cm