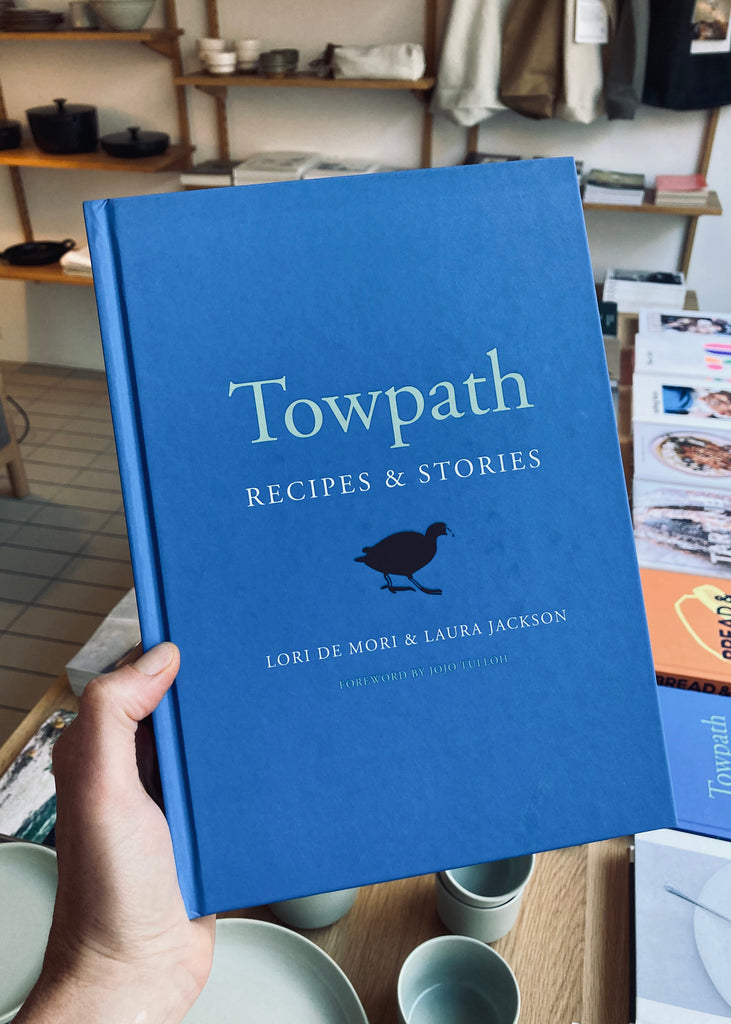 Towpath: recipes & stories
.
A lot has changed since Towpath first rolled up its shutters 10 years ago on the Regent's Canal in Hackney and everything but the toasted cheese sandwich was cooked from home across the bridge. And a lot hasn't. It is still as much a social experiment as a unique and beloved eatery. What happens when seasonality means you close every year in November, because England's cold, dark winters are simply inhospitable to hospitality from a little perch beside a shallow, manmade waterway that snakes through East London? What if you don't offer takeaway coffees in the hopes that people will decide to stay awhile and watch the coots skittering across the water? If you don't have a phone or a website, because you'd rather people just show up like (hungry) kids at a playground?
Towpath is a collection of recipes, stories and photographs capturing the vibrant cafe's food, community and place throughout the arc of its season―beginning just before the first breath of spring, through the dog days of summer and culminating―with fireworks!―before its painted shutters are rolled down again for winter.

by Lori De Mori and Laura Jackson

Chelsea Green Publishing, October 2020
Hard cover, 288p. 190x260mm