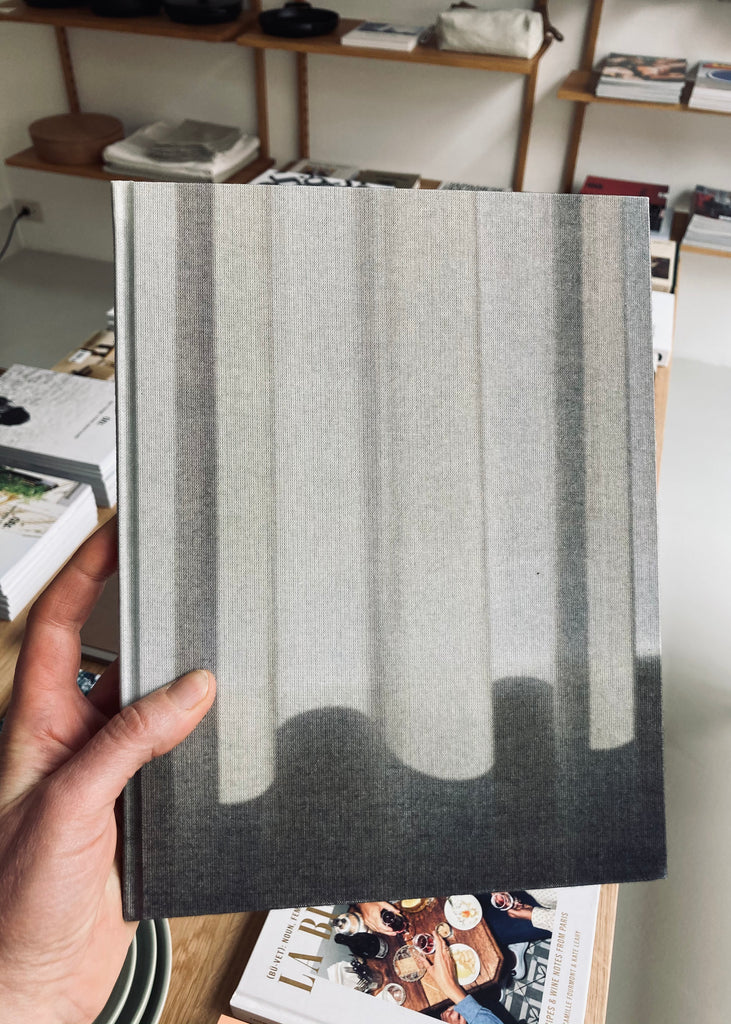 To Find The Right Chair
.
Jun Iwasaki's To Find The Right Chair pursues musings of the mind forming mental pictures of scenes of consciousness. The scene hangs there but occasionally there might emerge a glimpse of a metaphor. Throughout his shooting, Iwasaki feels sympathy with subjects, by projecting his emotions onto them, associating and harmonizing with what he sees. 
This book has 20 coloured and 2 b/w photographs taken with a small-format camera in 10 different cities where the photographer used to live, or visit, between 2012 and 2020. Each photo presents an historical yet insignificant moment in Iwasaki's visual poetry. Iwasaki has been contributing for International magazines and media, shops such as Kennedy Magazine, buik, Gateway, VICE, Red Bull, Urban Renaissance Agency.
Photographs by Jun Iwasaki
Edited and designed by Seiko Morikawa
Published by Cairo Apartment, Tokyo March 2021
Hard cover, 48p. 260 x 200mm