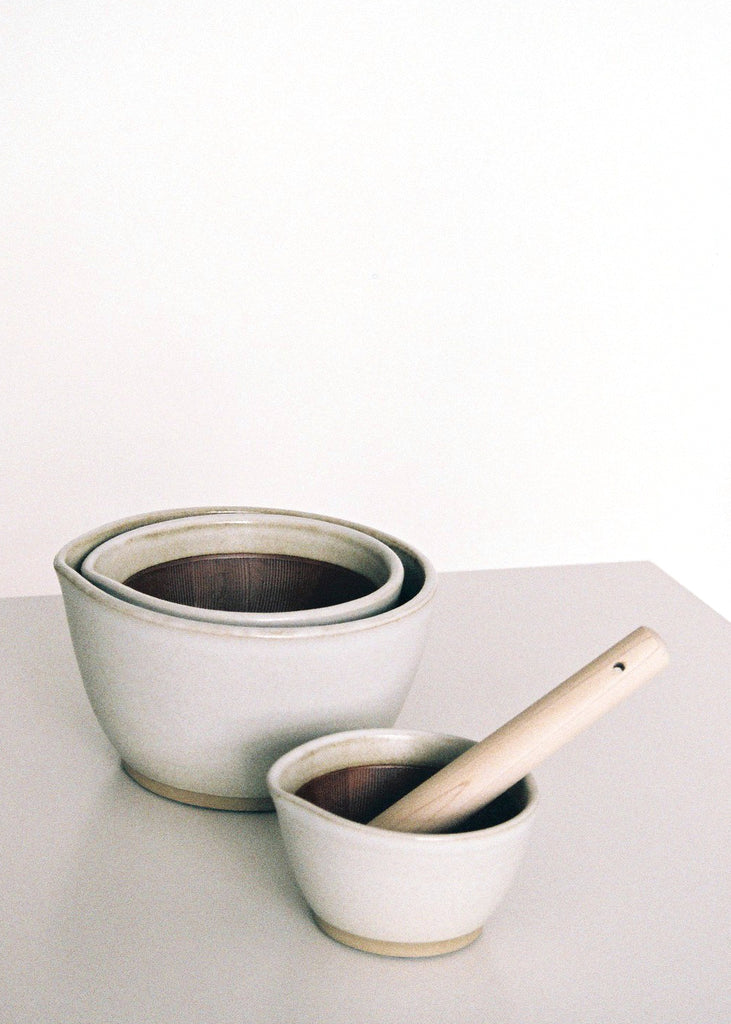 Suribachi
.
A traditional Japanese pestle and mortar, which can be used for grinding sesame seeds, nuts, and spices. The grinding grooves on the inside of the mortar are carved by hand and are then glazed, making it difficult for odours to linger and making it easier to clean. The bottom of the mortar also has silicon tracks to prevent from sliding during use.

Made by Motoshige, a small potter specialized in making mortars and graters. Based in Iwami region in Shimane Prefecture, in the western Japan, Motoshige carries on the craftsmanship of historic Iwami-yaki Pottery of the region.
Each mortar is sold with its matching pestle.
Small Diameter 12 Height 6.5 cm, pestle 18cm

Medium Diameter 15 Height 8.5 cm, pestle 24cm

Large Diameter 18 Height 10 cm, pestle 30cm

Made in Japan