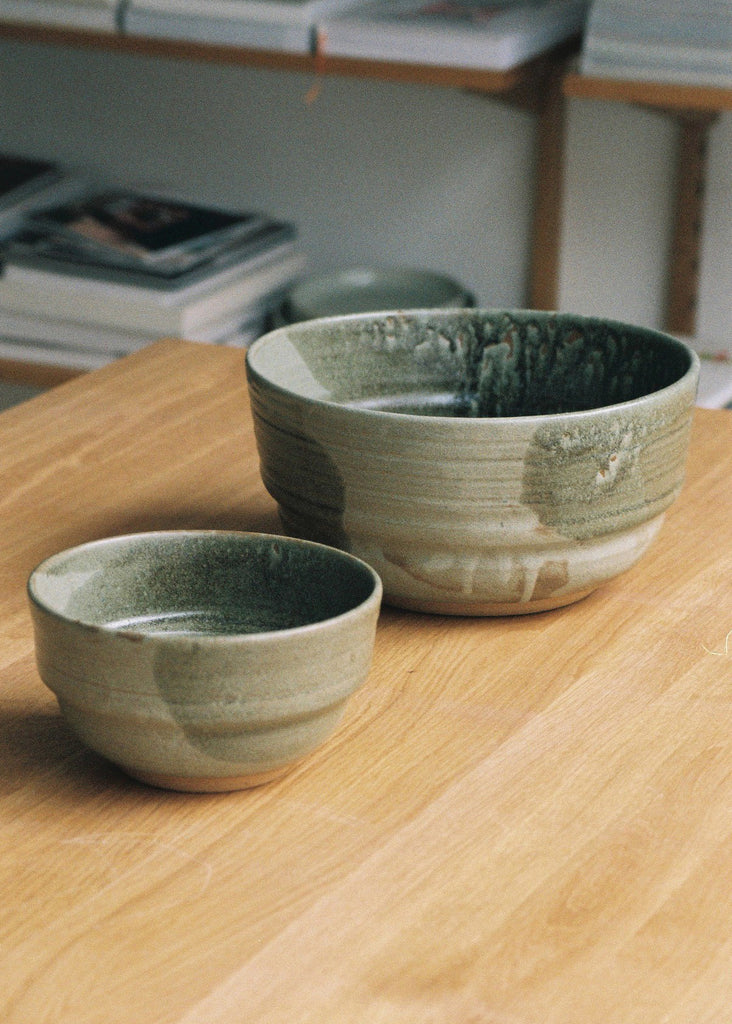 Pierre Culot Serving Bowls
.
The serving bowls are fitting containers to demonstrate the expressive splash glaze, an ancient Asian glazing technique. Green stands out in different hues and the surface underlines the hand craft behind each piece. The bowls come in two sizes, with the extra large one, suitable for leafy salads, made especially for Bautier.
Every piece is made by hand and may vary in colour and size from the images and description.
by Atelier Pierre Culot

Stoneware, hand thrown in Belgium
Medium Diameter 19 Height 11 cm

Large Diameter 29 Height 14.5 cm