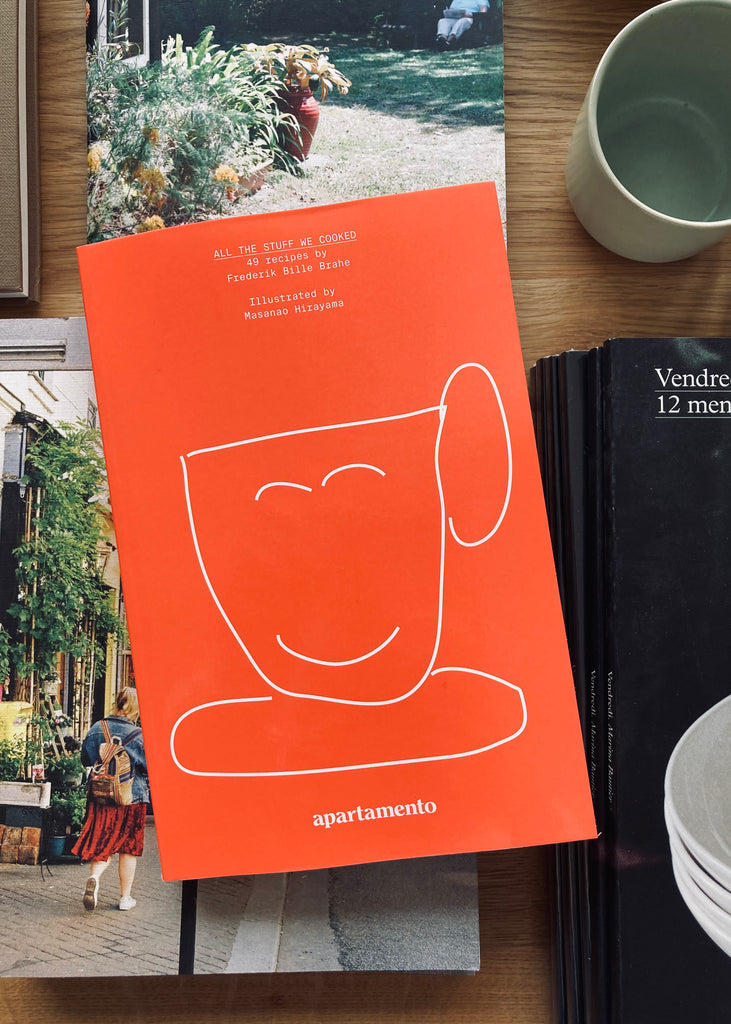 All the Stuff We Cooked: 49 recipes
.
This is the updated edition of Frederik Bille Brahe's sold-out first cookbook, All the Stuff We Cooked, born of that strange moment when we all learnt what it was to go into lockdown for the first time. From the confines of their respective homes, Apartamento came up with the idea of publishing this book in the same spirit of simplicity and integrity that they find in Frederik's cooking, and from there it was a question of inviting the Japanese artist Masanao Hirayama to add his unassuming linework alongside Frederik's photos.
The result was All the Stuff We Cooked: 44 recipes for simple but thoughtful dishes, a taste of his internationally renowned restaurants in Copenhagen—Atelier September, Apollo Bar, and Kafeteria—and the cooking he does at home for his family. The response from everyone who bought the book and cooked from it was deeply touching, and for this new edition five more recipes have been added: 'some of the stuff we cooked that didn't make it to the first edition', or the proverbial cherry on top.
Illustrations by Masanao Hirayama
Published by Apartamento S.L.
Third edition, April 2021

Soft cover, 304p. 140x210mm