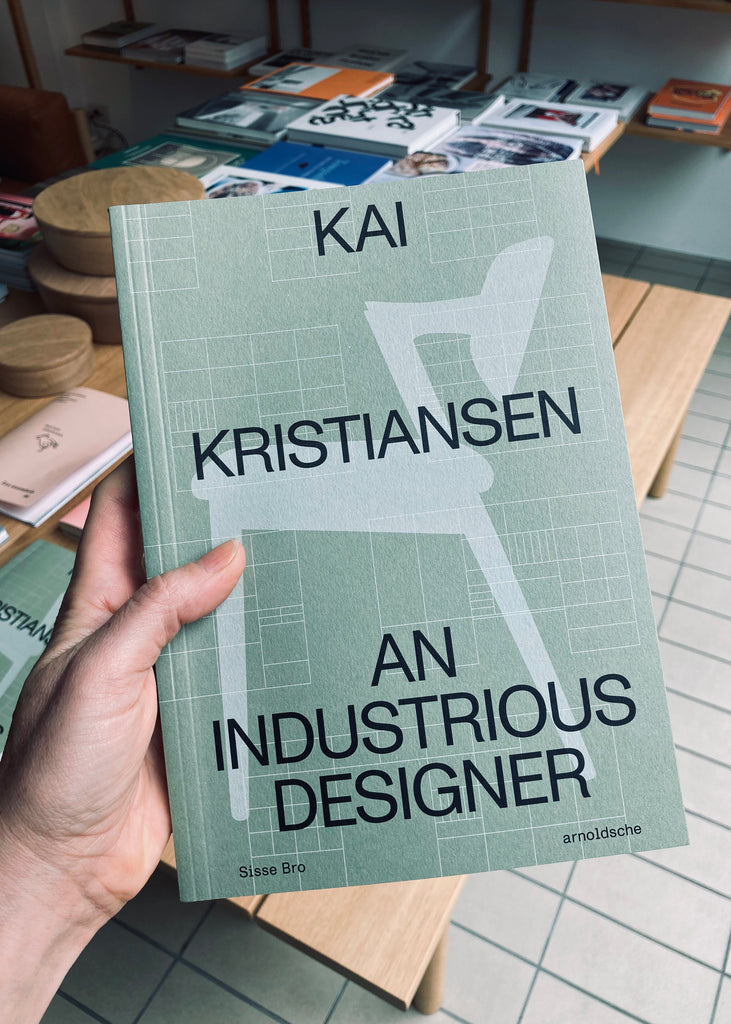 Kai Kristiansen – An Industrious Designer
.
At ninety-two years old, Danish furniture designer Kai Kristiansen is still at it, practising the same methods as he did in the 1950s when he set up his design studio. In collaboration with numerous Danish furniture manufacturers, Kristiansen has conceived significant and well-crafted products which remain popular today. Despite this, very little has been written about him. A modest and pragmatic character, Kristiansen has always focused on his work, above all else. Looking back at his life and career, he now tells his own story, sharing his approach, experiences, and visions.

This publication is the first monograph on Kristiansen's work.
Written and edited by Sisse Bro
Design by Studio Otamendi
Published by arnoldsche Art Publishers, Germany

Printed in Brussels, June 2022
Soft cover, 172p. 240x170mm