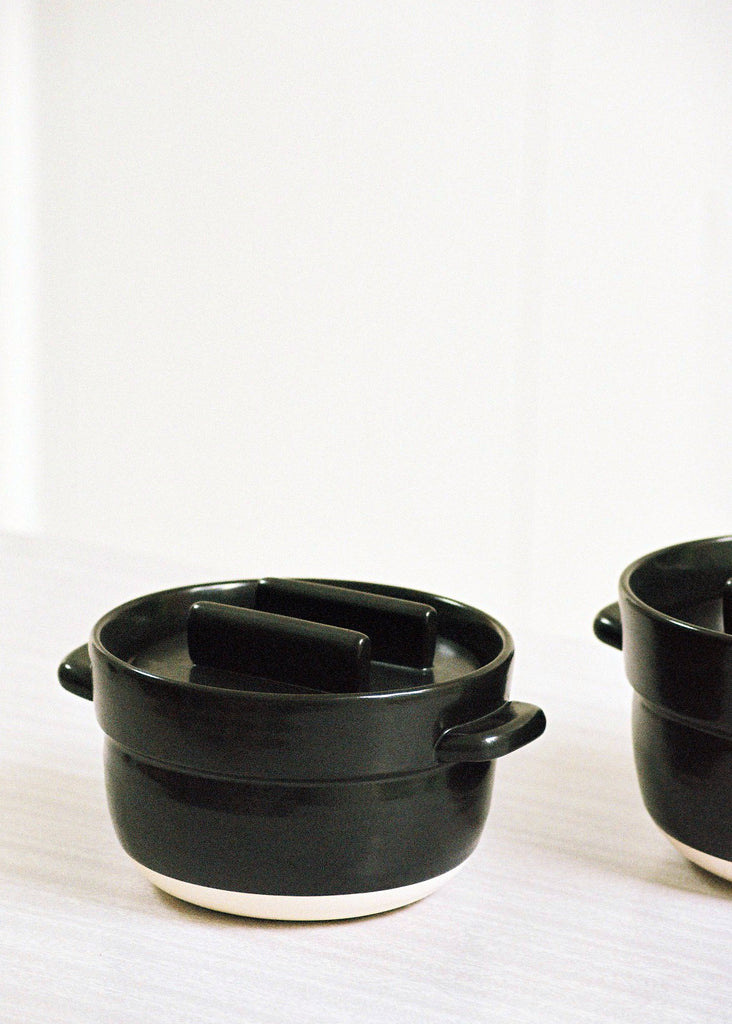 Rice cooker
.
This handmade rice cooker by Kamoshika is as useful as it is appealing. Having a dedicated pot for cooking rice means serving perfect rice every time, without giving it too much thought. The object itself is a pleasure to have sitting around, either directly on the dinner table or on the cooker simply, waiting for the next preparation.
To cook rice, rinse 3 cups of rice with water, add 3 cups of water, and soak rice for 20 mins. Cook over high heat until the lid starts moving and steam comes out from under the lid (12-15min), then turn the heat to low for 5mins. Turn the heat off, leave for 20 minutes. Do not open the lid, as the rice is absorbing moisture. The rice is ready.
The pot can also be used for pot-au-feu, casseroles, soup, hot pots. The pot can be kept in the fridge. It is microwave safe too.
Before using the pot for the first time, to avoid cracking or ingrained odours, we recommend tempering the pot. Fill with water that has been used to wash rice (2 cups of rice), or water mixed with cornstarch or flour to 80% full. Bring to boil, then cool. Discard water, wash the pot well, and dry. It's ready to use. Do not use pot when the bottom of the pot is still wet, wipe well and use. Don't use on Induction.
Kamoshika, Made in Japan
Heat resistant pottery
2 cups Width 19 Height 11 Diameter 17 cm
3 cups Width 22.5 Height 13 Diameter 19 cm